Notice of Upcoming Events
NJ Universal Healthcare Coalition
General Membership Meeting and Discussion
Featured Speaker: Rev. Seth Kaper-Dale
Pastor, Reformed Church of Highland Park, NJ
Green Party Candidate for Governor of New Jersey
Saturday, May 6, 2017, 10:00 a.m.–12:15 p.m.
Welcome NJ Green Party gubernatorial candidate Seth Kaper-Dale as he discusses with us his support for single payer! Like prior general meetings, we will start with meet and greet with refreshments until 10:30, address business from 10:30 until 11, and then proceed with Rev. Kaper-Dale's program until 12:15pm.
Location: Labor Education Center, Rutgers University
50 Labor Center Way, New Brunswick, NJ 08901
10:00 AM Meet and Greet; refreshments
10:30 AM Business Meeting
11:00 AM–12:15 PM Program with Rev. Kaper-Dale
Refreshments will be served.
---
The IUC Stands for Immigrant Rights!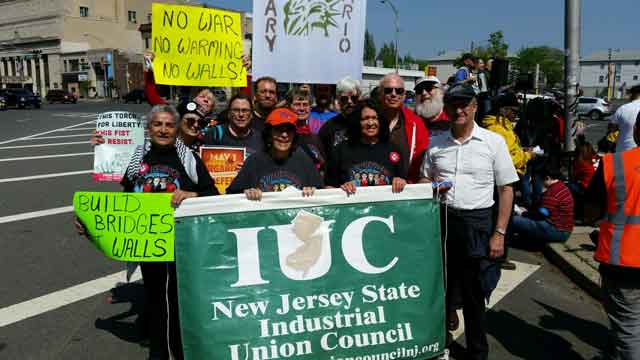 IUC members participated in the "A Day Without Immigrants" march and rally,
May 1, 2017, in Newark.
---
Remembering Dr. King in Newark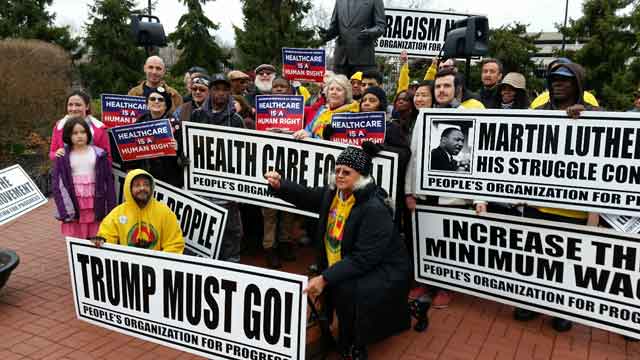 IUC members joined the march and rally to commemorate Rev. Dr. Martin
Luther King, Jr., and to demand a single-payer healthcare plan on April 4, 2017 in Newark.
---
Victory in the Strike Against Verizon!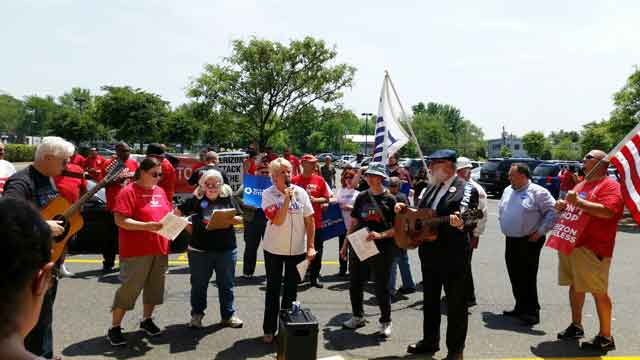 IUC President Carol Gay, flanked by the IUC's Solidarity Singers, speaking to Verizon strikers picketing the Verizon Wireless store in East Brunswick. The next day, a tentative agreement—with big gains for the workers—was announced. The strike ended with victory!
---
The New Jersey State Industrial Union Council Joined the Million People's March in Newark, July 25, 2015